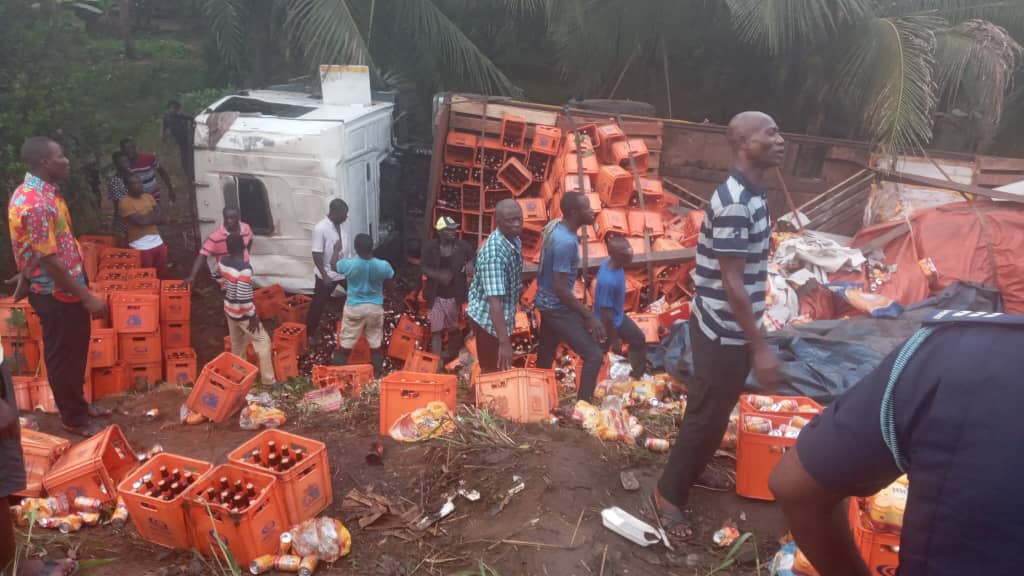 Residents of Asaman Tamfoe in the Atiwa East District of the Eastern partied with crates of alcoholic and non-alcoholic beverages which fell off from an articulated truck which involved in an accident.
The truck was heading towards Kumasi Direction on the Accra to Kumasi Highways.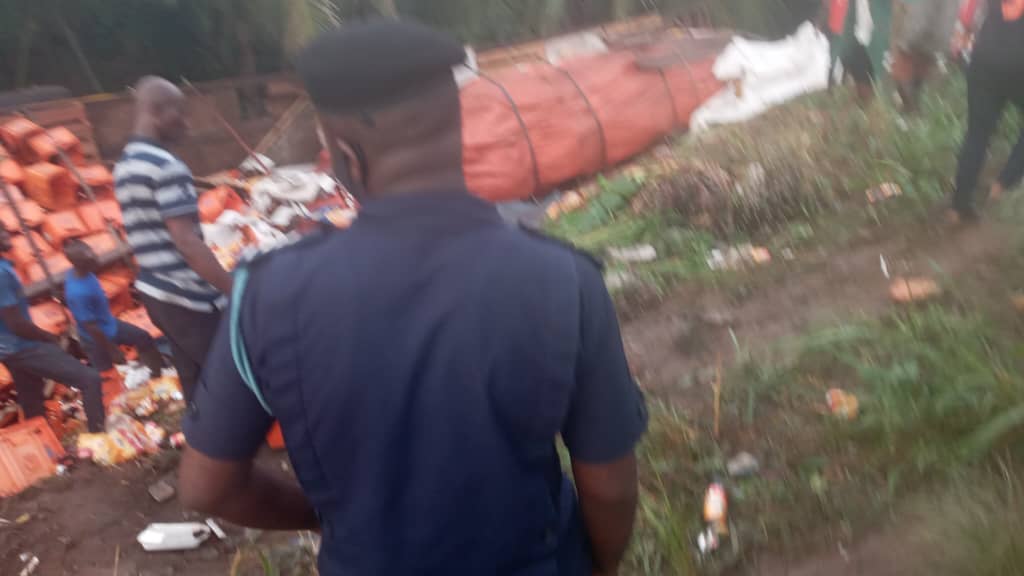 Some residents in the community trooped to the scene to drink the beverages.
It took the intervention of the Police and NADMO officials to stop them.
"Some people of Asaman Tamfoe called it a feast when a long articulator truck carrying assorted crates of minerals accidentally offloaded its content at Asaman Tamfoe. The district NADMO and the police on hearing the news rushed to the scene to stop the sympathizers from taking undue advantage of the situation for booty.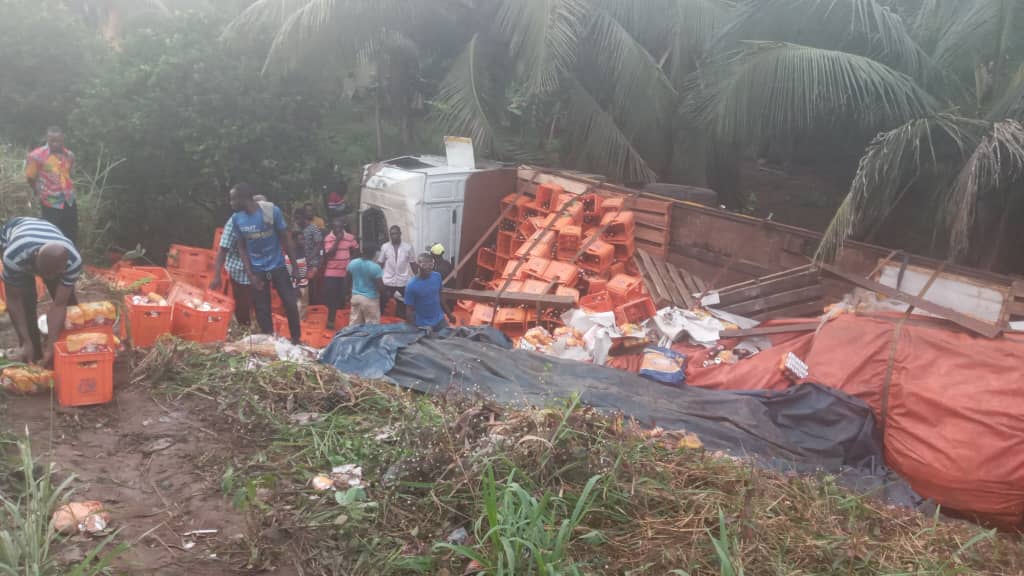 Despite the terrific nature of the accident, no casualty was recorded.
Attached is the photo evidence of the situation" an official at the scene told mybrytfmonline.com.
Source: Mybrytfmonline.com/Obed Ansah